FOOD & WINE

The Mansion's chefs artfully craft fresh local fish, regional meats, and produce into a distinctly native, seasonal menu, served in four dining rooms within the Inn. On The Lawn, the epitome of classic New England al fresco dining, think small plates and summer cocktails delivered right to your Adirondack chair. From creative cocktails to appetizers to desserts, imaginative presentation and exceptional taste characterize Castle Hill Inn's fine Dining Experiences.
And now, moving into the colder months, enjoy our fully heated Sunset Terrace Bar, there is no need to end the party come Labor Day. Watch the change of seasons with the same stunning views of Newport Harbor and Narragansett Bay. We'll be serving up craft cocktails and award-winning cuisine until Thanksgiving. Learn more.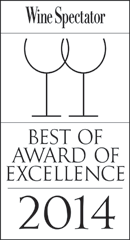 The Dining Room
Lunch: Monday - Friday: 12:00pm - 2:00pm; Saturday: 11:30am - 3:00pm;
Sunday Brunch: 11:30am - 2:00pm
Dinner: Sunday - Thursday: 5:45pm - 8:00pm;
Friday - Saturday: 5:45pm - 9:00pm
Terrace Bar
Friday - Sunday: 12:00pm - 9:00pm
The Lawn is closed for the season.